A lot has been said about Russian Electronic Warfare Systems in recent years.  A good summary might have been offered by Lt. Gen. Ben Hodges, commander of U.S. Army in Europe: He has described Russian EW capabilities in Ukraine as "eye-watering".
"The purpose of electronic warfare is to deny the opponent the advantage of, and ensure friendly unimpeded access to, the Electromagnetic Spectrum".
The Ukrainian army In the Donbass has been on the receiving end of most of Moscow's EW systems as the Russians sought to try and fine tune both hardware and doctrine during that conflict. Ukrainian communications (both radio and mobile phone coms) have been suppressed for hours at a time, leaving units with no means of reporting what was happening at the front, call in for artillery support or reinforcements or simply receiving orders…
Ukrainian troop concentrations / convoys or artillery positions were accurately engaged with artillery fire as they were pinpointed on the map thanks to their radio chatter or spotted thanks to the triangulation of their communication equipment.
Ukrainian radars, counter-battery radars and AA systems' radar were heavily jammed and unable to function properly.
Ukrainian drones over the battlefield have been heavily jammed and unable to fulfill their missions. The same often happens to the drones deployed by the OSCE mission in Eastern Ukraine.
Syrian rebels and Jihadi groups/militias operating in Syria have also been on the receiving end of Russian Electronic Warfare Systems and it seems to have been very successful from the Russian point of view.
So…Let's delve into the world of Russian Electronic Warfare Systems. Obviously, due to the secretive nature of such system's capabilities, it is not that easy to collect reliable data on the subject: Data provided by the manufacturer might be slightly inflated. Data provided by fan based blogs even more so. But with a lot of research and cross referencing,  we should be able to create as simple list, a quick overview of their main systems and grasp their basic capabilities.
Russian Electronic Warfare Systems on the ground
Borisoglebsk 2
The Borisoglebsk 2 is a mobile system. Its role is to disrupt mobile satellite communications and satellite-based navigation signals (GPS), basically jamming of HF/UHF (both terrestrial and aircraft) radio channels and GPS. Has been seen in Ukraine.
Leer-2 VPK-233114
The Leer-2 is designed to detect and identify radio emitters and jam them. It can jam cellular communication. Mounted on Tigr 4X4 vehicle so as to be easily air-transportable and used by the VDV (airborne troops).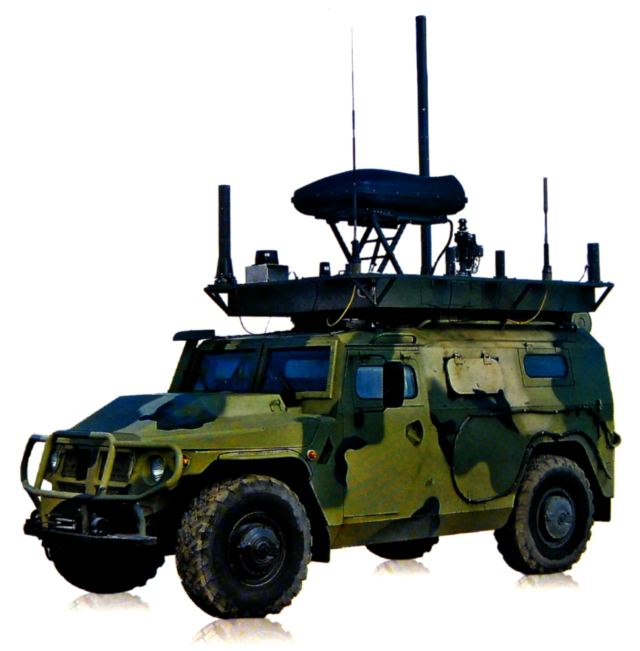 RB-341V «Leer-3»
The Leer-3 role is to jam GSM (cellular) signals with the support of Orlan-10 unmanned aerial vehicles (UAV). In this case, the jammer is the actual drone. It is designed to locate electromagnetic emission sources and suppress wireless communications, including cellphones, within a 3.7-mile (+6 kilometers) radius of the drone. The system can "read" GSM networks (cellular network in the GSM 900 and GSM 1800 frequency bands) and pinpoint mobile phone users, substitute itself to the network and send messages to mobile phone users in its zone of operation or simply jam and neutralise the network.
The Orlan-10 drone can venture up to 300km from its base and stay in the air up to 10 hours.
The system has been seen in both Eastern Ukraine and Syria. In Ukraine, it has been responsible for the suppression of Ukrainian cellular network on the battlefield. It is also rumoured this system was used to send SMS containing private information to several Ukrainian officers at the front, such as their personal address or whereabouts of some of their family members.
In Syria, Militants received on their mobile phones a link to download documents for a formal surrender or an amnesty demand.
We can see here that the Leer-3 is used both as a jammer and as a powerful psychological tool that can be used to distract, instill fear or doubt or take the recipient's mind off the job at hands.
Murmansk-BN
The Murmansk-BN is mounted on 7 heavy trucks, 4 of them carry the massive 32 meters masts. It takes several days to erect the masts and calibrate the system. It can monitor shortwave radio transmissions, can pinpoint the transmissions origin and possibly jam it. This system is specifically designed to target the High Frequency Global Communications System which is the global communication system used by the US Navy and US Air Force. The range given varies depending on the sources, but it is estimated at between 3000km and 5000 km. The system has been deployed at least once in Crimea, from which it could eavesdrop over the Black Sea and Ukraine.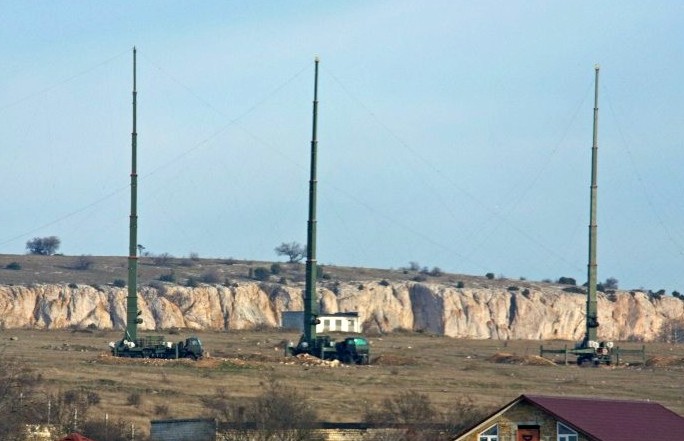 SPR-2M Rtut-BM
The Rtut is defensive in design. Its role is simple: Jamming radio controlled proximity fuses of incoming ammunition. Basically, the Rtut acts as an umbrella and protects nearby troops from artillery fire, should the enemy artillery shells or rockets be equipped with proximity fuses. The Rtut ensures the incoming projectiles (prematurely) explode at too high an altitude.
The protective dome created by this system has a 400 metres radius. Perfect for protecting an artillery position from counter-battery fire. It has apparently been seen in Ukraine.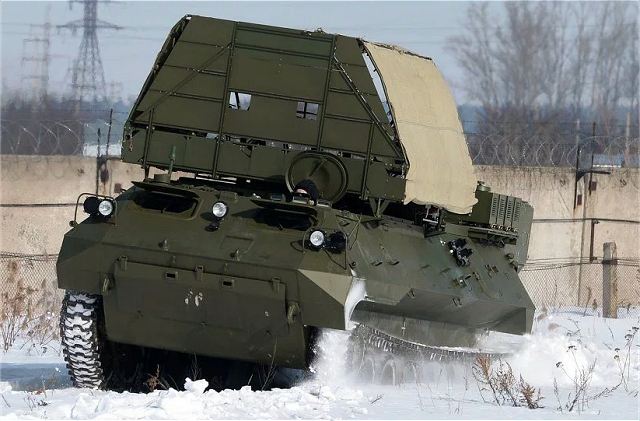 1L267 Moskva-1
The Moskva-1 is used as a passive radar capable of detecting and identifying airborne targets at a distance of up to 400km. As it it passive, it does not emit radiations and is therefore harder to detect. Furthermore, this platform can vector in friendly jets toward airborne targets or relay their coordinates to nearby AA systems. It means potent systems such as the S-300 and S-400 working in tandem with a Moskva-1 unit could potentially be used without being detected until they actually launch their missiles.

1L269 Krasukha-2
The Krasukha-2 is able to jam airborne radars, including radar guided missiles and AWACS. This system is used to protect Iskander launchers from aerial attacks.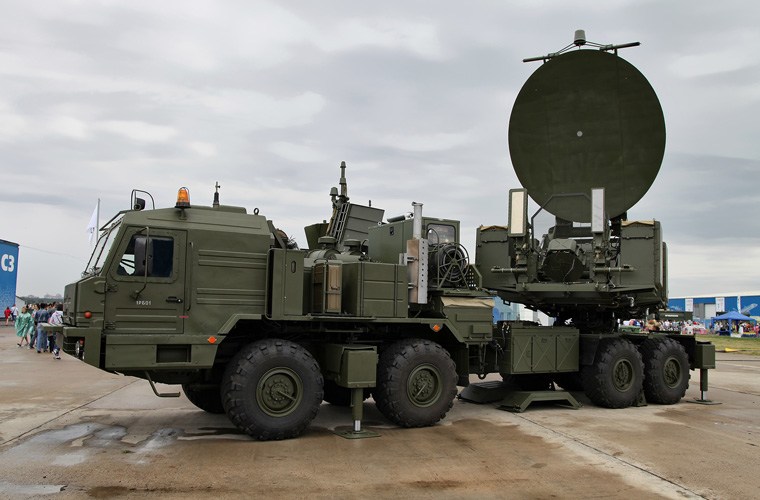 1RL257 Krasukha-4
The Krasukha-4 is basically the big brother of the Krasukha-2. It has similar capabilities but is more powerful and has an increased range. It is a broadband multi-functional jamming station. designed to disrupt ground based and airborne radars including AWACS and radar guided missiles at a range of between 150km and 300km. It has apparently the range necessary to jam and damage Low Earth Orbit  Satellites. A Krasukha-4 complex was installed at the Russian base of Hmeimim in Syria shortly after Turkey shot down a Russian Su-24 in November 2015. From there, the system was reportedly capable of jamming Turkish hardware inside of Turkey proper, although it was never reported or acknowledged by the Turkish authorities.
Infauna K1Sh1 UnSh-12
The Infauna is a mobile unit designed to jam all radio and cellular frequencies. The range of its Electronic Warfare System is not big enough to cover a battlefield but is more than adequate to escort and protect a convoy on the road from mobile phone and radio-controlled mines and IEDs. Which is exactly what the Infauna has been used for in Syria for the past 2 years.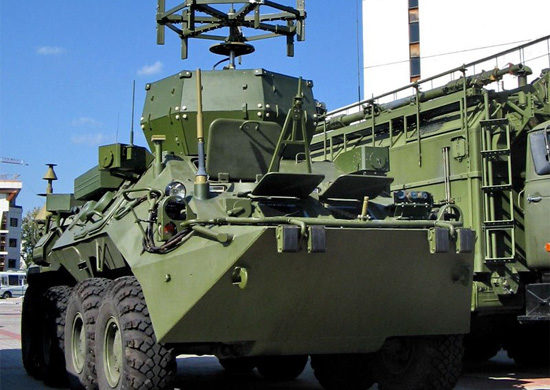 R-934UM
The R-934UM provides automated detection, direction finding and signals intelligence of radio sources between 100 and 2000 MHz frequency wise. It also jams VHF radiotelephone and mobile radio systems. Apparently overseen in Eastern Ukraine…
R-330Zh "Zhitel"
The Zhitel is equipped with four telescopic active phased array transmitter antennas mounted on a trailer. This system is designed for detection, analysis, direction-finding and jamming of satellite and cellular phone systems operated in the frequency from 100 to 2,000 MHz. This has also apparently been used to great effects in Ukraine.

PSNR-8 Kredo-M1 (1L120)
This portable ground surveillance radar is designed to detect moving targets on the ground and relay coordinates to nearby artillery platforms. It can detect a human being at a distance of 7km and a tank at a maximum distance of 20km. Has been reported in use in Ukraine.
PRP-4A Argus
The Argus is basically the eye of the artillery. It spots targets thanks to its radar, sensors and laser range finder and relays coordinates to nearby artillery platforms or artillery command vehicles. The vehicle is actually cheap to produce as it is based on the BMP-1 chassis. Its radar is mounted on a telescopic mast and can spot infantry at a range of 7km and vehicles at 16km. The vehicle comes with its own auxiliary power unit, camo net and heat shields to remain hidden for as long as possible while spotting for friendly artillery at the back. Has been seen in Syria.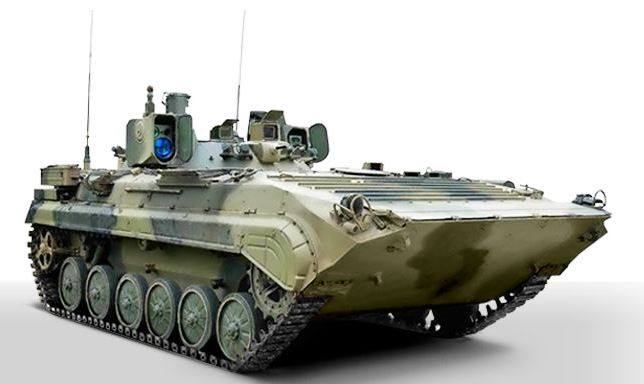 Bonus Material: Kvant 1L222 Avtobaza
The Avtobaza is a Cold War system designed to detect airborne side-looking radars, air-ground radars, fire-control radars and low-altitude flight control radars. The data is then relayed to a 1L125M APUR jamming station. This system is included in this list as some of those were sold to Iran in October 2011. Less than 2 months later, a US operated Lockheed Martin RQ-170 Sentinel UAV was captured by Iranian forces near the city of Kashmar in Iran. Some sources were quick to link the two events and guess the drone was captured with the help of the Avtobaza-Apur system.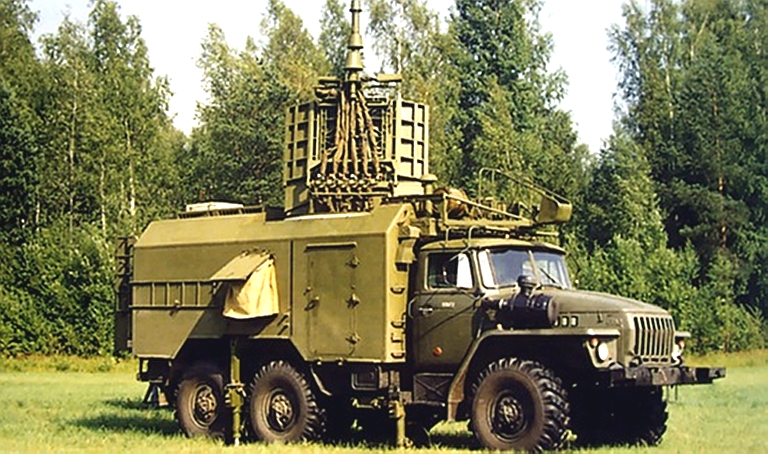 Russian Electronic Warfare Systems in the air
Tu-214R and Tu-214ON
The Tu-214R spy plane comes equipped with a Fraktsiya multi-spectral electro-optical system, a side-looking Synthetic Aperture Radar and various Signals Intelligence sensors. it can intercept and analyse signals emitted by targeted systems (radars, aircraft, radios, combat vehicles, mobile phones etc) while collecting imagery that can be used to identify and pinpoint the enemy forces. Some of its sensors can both work in active and passive mode. The Tu-214R is rumoured to be equipped with a ground-penetrating radar. Its main role is to detect, identify and classify the enemy's various electronic emissions and attached systems and therefore supply detailed information about its order of battle. The Tu-214R has been used over Syria.
Tu-214ON intelligence gathering plane. was designed and is operated as part of the treaty on open skies. It is equipped with two high definition AK-112 digital aerial cameras, one A-84ON panoramic camera, one AK-111 topographic camera, a Ronsard Side Looking Airborne Radar and a Raduga infrared thermographic camera.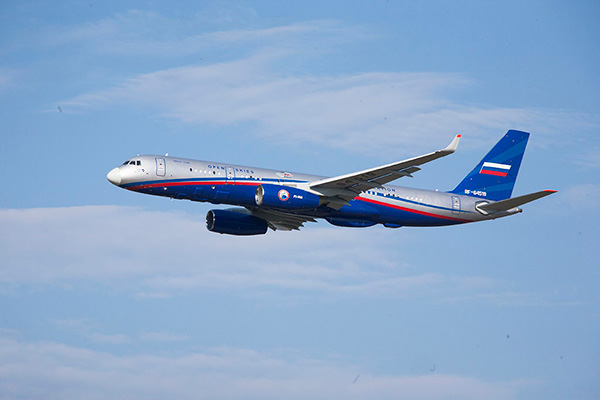 Ilyushin Il-22PP Porubschik

The Porubschik can blind AWACS and ground based radars, neutralise AA and ABM systems, jam enemy jammers and disrupt UAV (drones) guidance systems.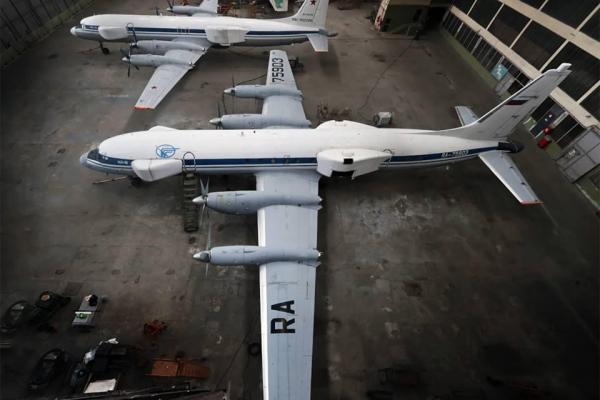 Beriev A-100
Serial production of the A-100 will start in 2020 according to the ministry of defence of the Russian Federation. The A-100 will replace the venerable A-50 Mainstay, although it is probable that Russia will operate both models side by side for a while in order to boost numbers. If Syria has proven something to the Russians, it is that the situational awareness provided by AWACS is more than needed over a modern battlefield. And deploying two Mainstays in Syria stretched Russian capabilities in this field as they only own 19 A-50 AWACS in total.
The A-100 sports a new Vega Premier Active Phased Array Radar. This radar has a range of 600km for aerial targets and 400km for surface detection. The plane also boosts longer range/endurance. The A-50 can track up to 150 targets at once and vector in / control up to 10 individual interceptors/fighters, so the newer A-100 should see those numbers buffed significantly. Up to three A-50 AWACS have been operating over Syria.
Mil Mi-8MTPR-1
Mi-8MTPR-1 is equipped with the Richag-AV jamming system. The system makes uses of multi-beams antenna arrays with Digital Radio Frequency Memory (DRFM). The role of this platform is to carry out radar-based intelligence gathering: By detecting and identifying the various radar systems used by the enemy, an order of battle can be accurately drawn. The Mi-8MTPR-1 is designed to suppress electronic command-and-control systems as well as the radars of surface-to air and air-to-air missiles. It has been reported being seen in action over the Donbass…