Artillery strike on Zelenopillya: Carnage on the Ukrainian plains. On the 11th of July 2014, the 24th, 72nd and 79th Mechanized Brigades of the Ukrainian army were situated outside of the town of Zelenopillya, 9 miles from the Russian border. The brigades had been spearheading an Ukrainian offensive and intended on pushing toward the Russian border with the goal of sealing the border and cutting off the separatists from direct Russian support.
They were spotted by a Russian UAV as they were assembling. Soon after the Russian UAVs were sighted, Ukrainian C3 (command, control and communications systems) were jammed. Minutes after that, Ukrainian troops were engaged by a combination of BM-21 Grad Multiple Launch Rocket System and conventional artillery firing a mix of scatterable submunitions, thermobaric warheads and top-attack munitions. The Russian artillery units engaged the Ukrainians at a range of 15 km; from inside Russia proper.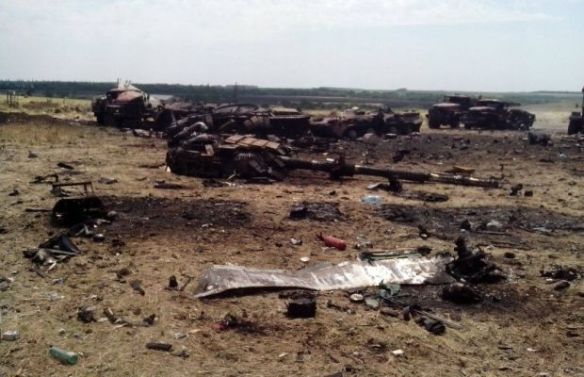 The fire-strike lasted a mere three minutes, but in that span of time, it had put two out of three Ukrainian Brigades out of combat: At least 37 men were killed, the wounded were estimated to number between 90 and several hundred. Two brigades' worth of vehicles were either damaged or destroyed. The 1st Battalion of the 79th Mykolaiv Airmobile Brigade was completely wiped out as its men were already inside their softtop vehicles when Russian rockets and shells landed.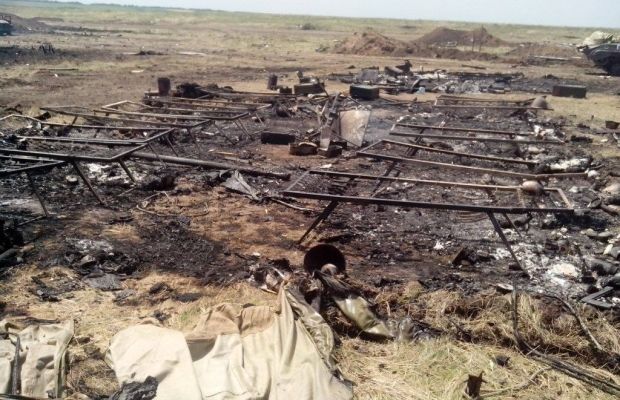 We like to talk about Russian asymmetric warfare. We tend to forget that they never stopped training for peer versus peer large scale conventional warfare while the West was being distracted by counter-insurgency missions in the Middle-East, Africa and Afghanistan. The Russian army pioneered the use of drones and Electronic Warfare in Ukraine and Syria, integrating them in their multi-Domain / Combined arms art of war. They also never gave up on their love for artillery: The Russian army fields its artillery directly subordinated to maneuver battalions, enabling them to seize any opportunity swiftly. UAVs, forward observers and fire direction centers are directly networked with their artillery batteries. Massed Russian artillery can actually create area denial (A2AD bubbles) on the battlefield and provide fire-support comparable in damage inflicted to Close Air Support.
Russian artillery is responsible for an estimated 85% of Ukrainian casualties in the Donbass.