Mi-24 Hind: The Hungry Crocodile and why the Russian Mi-24 Hind is still a badass, from Afghanistan to Syria.
The Russian Mi-24 Hind
Deployed from 1972 onward, 42 variants have been built ever since. 66 different countries have flown the Hind, 57 operators still do so, and it has taken part in at least 33 different wars and conflicts and here are two interesting photos.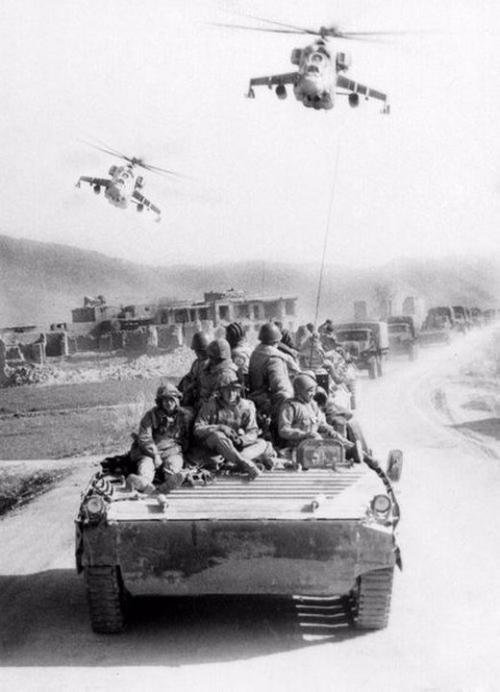 The first picture was taken in the 1980s in Afghanistan. The second picture was taken in Syria in 2015.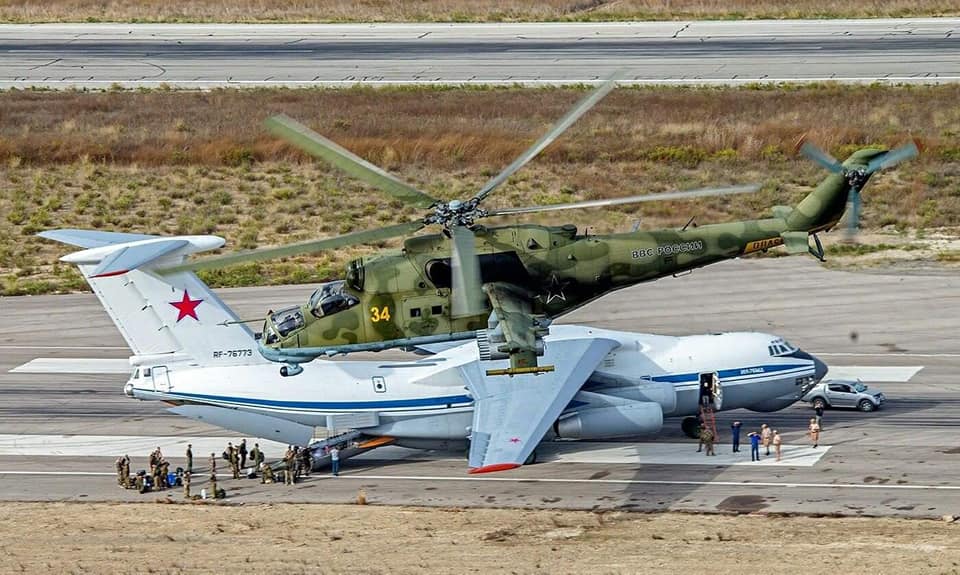 The Hind is a battle-proven veteran that carries a fearsome amount of weapons and can accommodate fully equipped troops in its rear cabin.
The rotor blades and cockpit windows are impervious to .50 caliber bullets. The rest of the helicopter can resist impacts from 23mm projectiles. Still produced, the latest variant is the Mi-24VM/Mi-35M which includes new avionics, new engines, IR tracker, a heads-up display for the pilot and night vision capabilities.
The Hind was designed as an "Armed Assault Gunship" or in the words of the Mil design bureau a "Flying IFV (Infantry Fighting Vehicle)".
Thoroughly armoured, it can transport 7 equipped infantrymen into combat and provide CAS (Close Air Support) for them.
Mi-24 Hind in Syria
Russians call it the "Crocodile"; The Afghans called it the "Devil's chariot". The Hind is versatile like a Swiss army knife: Many countries use it for Close Air Support missions.
The Syrians have often used the Hind for bombing runs. During the Iran-Iraq war, an Iraqi Mi-24 recorded one aerial kill on an Iranian F-4 Phantom II.
The Hind is fast but it is also big and heavy, has a lot of inertia and its wings, while providing lift also give the helicopter different flying characteristics: It takes a good pilot to fly it well.
The variant seen in Syria and flown by the Russians is the P model (anti-tank / CAS) equipped with the dual barrel 30mm autocannon GSh-30-2 which is the same canon equipping the Su-25 Frogfoot!
In a world of scalpel-like refined weapons, the Hind remains the blunt sledgehammer of the battlefields.
Safe to say, the Russian Mi-24 Hind is still a badass from Afghanistan to Syria.